GPA CHURCH
ONLINE
The church doors are closed, but that doesn't mean that church is closed.
​
We're still the people of God and we're still passionately treasuring Christ above all else. It just looks a little different now. We'd love to find out more about you, and help you with your journey with Jesus.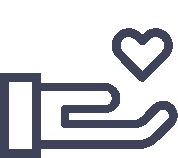 "You will be made rich in every way so that you can be generous on every occasion, and through us your generosity will result in thanksgiving to God." I'm a paragraph. Click here to add your own text and edit me. It's easy. Just click "Edit Text" or double click me to add your own content and make changes to the font. I'm a great place for you to tell a story and let your users know a little more about you.
Listen to Our Latest Episode: The Power of Praise